Stephanie W. Johnson was born in Fort Worth, Texas on June 2, 1975.  Stephanie graduated from Hillsboro High School in 1993.  After high school she attended Baylor University where she received a Bachelor in Business Administration in 1997, majoring in finance.  She then entered Baylor Law School graduating in 1999.  In 2002 she married Dr. M. Scott Johnson, a native of Hillsboro. 
Stephanie joined the firm of Martin, Showers, Smith & McDonald in 2001. She has served as Hill County Bar President (2005-2006) and has been serving on the State Bar of Texas District 7B Grievance Committee since 2005.  She is also a member of the State Bar of Texas, American Bar Association, Texas Young Lawyers Association and the Texas City Attorneys Association.  Further, Stephanie currently serves as City Attorney for the City of Abbott, Blum, Bynum, Itasca and Mertens.
Stephanie has also been active in her community.  She is a member of Sesame Club, a local women's organization, where she has held several officer positions.  She is a past board member of the Hillsboro Country Club and a past president of the Hillsboro Heritage League.  Further, Stephanie and her husband are active members in the First United Methodist Church in Hillsboro where she has served on the Board of Trustees. 
Stephanie and Scott have 2 young children, Benjamin and Andrew.  Scott is a chiropractor and owns Hillsboro Chiropractic Clinic in Hillsboro.
Stephanie was admitted to the State Bar of Texas in 2000.  Stephanie's practice includes criminal law, personal injury and commercial litigation.  She may be contacted at the firm or by email at sjohnson@mssm-law.com.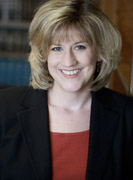 STEPHANIE W. JOHNSON